Jamie D. Cole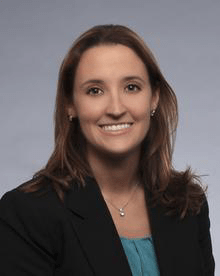 Jamie focuses her practice on business consulting, banking and commercial transaction. She represents clients across various industries, including healthcare, transportation, commercial real estate, industrial manufacturing, and renewable energy.
Jamie began her career with an international law firm representing public companies and private equity groups in sales, acquisitions and mergers. She then relocated and broadened her practice to work with closely held businesses and partnerships. Having grown up in a family business, Jamie is dedicated to helping business owners and key executives solve complex issues and disputes related to their business. She recognizes that most business and contract matters require more than legal counsel – effective communication and attention to the underlying business relationships are important components of successful negotiation and problem solving.
In addition to her own practice, Jamie routinely assists her colleagues with various commercial, probate, and real estate disputes.
Jamie is a native of Cleveland, Ohio with a diverse professional and personal background. She received a B.S. in Psychology with a second major in Criminal Justice from Baldwin-Wallace University (f/k/a Baldwin-Wallace College) before later pursuing a J.D. from the Cleveland State University, Cleveland-Marshall College of Law in 2008. Jamie has also completed FBI Basic Crisis Negotiation Training and advanced crisis negotiation courses. She is passionate about the art of communication and conflict resolution.
Jamie is currently licensed in Arizona and seeking admission to the Texas State Bar.