Alexander V. Neill
Partner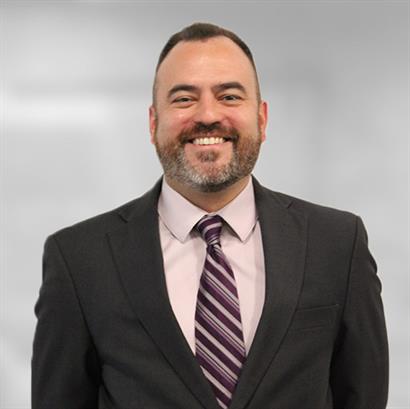 Alex Neill has been practicing law since 2003. He has the most experience in the fields of probate, guardianship and estate planning. Additionally, Alex has developed a niche in contested probate litigation. His litigation process experience includes discovery and pre-trial resolutions of cases [both by settlement or pre-trial disposition]. Alex's success in trials involves contested probate matters both before the bench and a jury. Alex believes the litigation process should also be used to achieve a resolution of the case via settlement.
EDUCATION || HISTORY
After graduating from Austin College in Sherman, Texas with a degree in Political Science, Alex attended law school at St. Mary's University School of Law in San Antonio, Texas. During his time at St. Mary's, he was a staff writer and editor for The Scholar: St, Mary's Law Review on Minority Issues. His comment on Human Rights Don't Stop at the Border: Why Texas Should Provide Preventative Health Care for Undocumented Immigrants was published at 5 Scholar 405 (2002). After graduation, Alex returned home to El Paso to begin his practice. After serving as a law clerk for the Hon. Frank Montalvo, U.S. District Judge for the Western District of Texas, Alex joined Neill & Strelitz, P.C. to work alongside his father Robert G. Neill, Jr. From that time,
Alex as served on the Board of Directors for and as President of the El Paso Probate Bar Association. He has also served on the Ethics Commission for the City of El Paso and as a member of the Board of Directors for Keystone Heritage Park, Inc. Currently serves on the Board of Directors for Cathedral High School. He has given presentations on various legal issues in probate and guardianship law to seminars put on by Adult Protective Services, the El Paso Paralegal Association, Region 19 Education Services Center, National Business Institute and the El Paso Probate Bar Association.
Alex is presently certified to represent both applicants and proposed wards in a guardianship proceeding.
Alex was married to Laura Calvillo in June of 2005 and together they have two children, Olivia and Evelyn.
Notable cases include:
Estate of Antonio Perez, 324 S.W.3d 257 (Tex. App. – El Paso 2010, nopet. h.) – Trial counsel
Estate of Noemi Sidransky, 420 S.W.3d 90 (Tex. App. – El Paso 2012,pet. denied) – Trial Counsel
Estate of Sherman A. Hemlsey, 460 S.W.3d 329 (Tex. App. – El Paso2014, pet. denied) – Trial Counsel
Estate of Martina K. O'Rourke, 2013CPR00590 (El Paso CountyStatutory Probate Court No. 1) (Represented contestant in a jury trial in which Decedent's last will and testament was set aside due to a jury findingDecedent lacked testamentary capacity).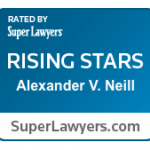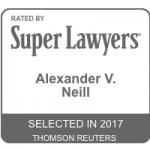 ---
Lisa A. Wolfe
Assistant to Alexander V. Neill and Karen M. Villanueva
Contact: LWolfe@FBKNLaw.com
Lisa Wolfe has worked as a legal assistant for 19 years, during which time she has assisted attorneys exclusively in probate, estate planning, and guardianship matters. She was raised in a military family and attended El Paso public schools. Lisa currently volunteers her time for the benefit of her son's school football and basketball teams.