Edward DeV. Bunn, Jr.
Partner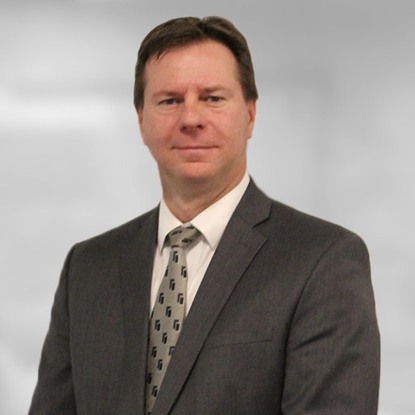 Edward received his B.A. in English and American Literature from University of Texas at El Paso in 1996, earned his M.A., with honors, in Government from Harvard University in 2001 and his J.D. from Washburn University School of Law in 2004.
Before entering private practice, Edward was drafted as the 18th pick in the 3rd round of the 1993 NFL draft by the Washington Redskins. He founded and operated a successful computer network consulting business both in El Paso and Cambridge, Massachusetts.
With four published works to his credit, Edward is an accomplished and diverse author in such fields as Internet software piracy, the origins of western judicial systems and the historical background of the first black female pilot, Elizabeth "Bessie" Coleman.
Edward's practice includes residential and commercial construction, business consulting and commercial litigation. Although representing a wide range of businesses, Ed spends a great deal of time representing commercial property owners in disputing their ad valorem tax valuation and related matters throughout Texas and southern New Mexico. Ed's litigation practice includes experience in state and federal court, as well as appeals to the state appellate courts throughout Texas and New Mexico.
The types of cases Edward handles involve real estate, lending, foreclosure and eviction, business disputes of all types residential and commercial contract disputes, construction and related disputes, collection of debts and judgments, corporate matters and business disputes including partnerships, fraudulent transfer claims, manufacturer and vendor claims, as well as surety claims and small estate probate.
Contact: EBunn@FBKNlaw.com
---
Faynell Poe, Certified PP, PLS
Office Administrator and Assistant to Edward DeV. Bunn, Jr.
Contact: FPoe@FBKNlaw.com
Faynell Poe received her B.B.A. from the University of Texas at El Paso and has earned the Certified PP and PLS designations from NALS…the Association of Legal Professionals. Faynell is past president of the Texas Association of Legal Professionals, and the former Chair of the NALS Foundation, a 501(c)(3) nonprofit educational foundation.
---
Gloria Gonzalez-Zubeck
Paralegal to J. Crawford Kerr, Sherilyn A. Bunn, and Edward DeV. Bunn
Contact: GZubeck@FBKNlaw.com
Gloria Gonzalez-Zubeck obtained her B.A. in English from the University of Texas at El Paso. Her career as a paralegal spans 29 years, with a concentration in plaintiff's and defense litigation. Gloria has performed with El Paso Pro Musica's Chamber Choir and El Paso Opera. She is currently performing with the El Paso Chamber Choir and is a paid section leader with St. Mark's United Methodist Church choir.